Ralph Debusmann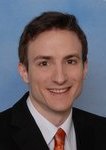 I used to be a researcher of the Programming Systems Lab at Saarland University. I am now working for SAP.
In my PhD thesis, under supervision of Prof. Gert Smolka, I developed a grammar framework for dependency grammar called Extensible Dependency Grammar (XDG).
My research took place in the context of the CHORUS project in the Sonderforschungsbereich 378 (SFB 378) of the Deutsche Forschungsgemeinschaft (DFG).
A selected subset of my papers is available here: Publications of the Programming Systems Lab, and is mirrored here.
My talks and posters are available here.
My AmigaE software is here.
My links are here.
---
Welcome (XDG) (Papers) (Talks) (E) (Links)

Ralph Debusmann 1995-2013 Legal notice, Privacy policy